Inspired Development Solutions
Leadership & Organisational Development Consultancy
Specialising in the Design and Delivery of Leading edge and Bespoke Development Solutions that enhance organisational outcomes.
Inspired Development Solutions is a management consultancy that specialises in providing leading edge and bespoke development solutions that enhance organisational outcomes and deliver business change. We offer a range of leadership and organisational development solutions that inspire greatness in individuals, teams and organisations.

The changing world of business and the ever-changing role of leadership within this is creating a need for increased focus on leadership and organisational adaptation. In this dynamic context, it is imperative that there is capacity within the organisation to stay ahead as well as build capacity for the future. Inspired Development Solutions designs and delivers interventions that enhance the ability of people and organisations that will support them in meeting the demands of the continually changing world of business.
Our Managing Director Dr Lynda Folan is one of the leading experts in Organisational Resilience. Lynda's recent research investigating the effect of resilience on leadership (Folan, 2019) informs the resilience work that Inspired Development delivers in organisations. We have developed a series of diagnostics to support individuals, teams and organisations in evaluating resilience levels. Our diagnostics tools will allow you to assess levels of resilience and support you in identifying the aspects that require development.
Dr Lynda Folan recently published book, "Leader Resilience: The New Frontier of Leadership," provides a new way of conceptualising leadership. The book draws upon over 30 years' experience working with organisations, teams and people across the globe, and researching what supports leader to thrive in a VUCA World (volatile, uncertain, complex, and ambiguous).
The book provides guidance for leaders on how to thrive as they lead their teams and organisations through unprecedented times. Readers will unlock a comprehensive array of assessment measures, strategies, and tools for developing the attributes and thinking patterns of a transformational leader. They also learn how to enhance personal and professional capacity to cope with change, manage stress and avoid burnout in a VUCA business world.
View our diverse range of services and let's begin your professional development today.

News & Media
Comments of the Brilliance of Resilience by Dr Lynda Folan Tips, System shocks and more. https://www.ioshmagazine.com/2022/12/19/brilliance-resilience
Read More »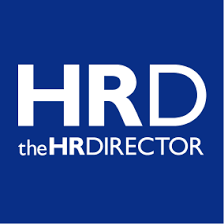 News & Media
Building a Resilient and talented workforce during an economic downturn The last few years has seen the workplace threatened by difficult and often complex situations
Read More »