The NEW Frontier of Leadership
A practical guide to building your resilience and transforming your ability to Lead

How do you effectively support and lead others through troubled times? What makes a transformational leader? Are great leaders born or made?
From years of working with people, teams and organisations across the globe and researching what makes an effective leader thrive, Lynda Folan, brings you a new way of conceptualising leadership.
Uncover the secrets of enduring and transformational leadership. Unlock a comprehensive array of assessment measures, strategies, and tools for developing the attributes and thinking patterns of an effective leader. Enhance your personal and professional capacity to cope with change, manage stress and avoid burnout in a volatile, uncertain, complex, and ambiguous (VUCA) business world.
As a leader or aspiring leader, you will discover:
The keys to transformational leadership
A cutting-edge model of leader resilience, and
The common pitfalls to implementing CI and how to avoid them,
Practical strategies for how to develop resilience
How to navigate through changing times.
This deeply researched, readable and inspirational book will show you how to achieve success beyond your imagination and emerge as an exceptional leader in extraordinary times. Welcome to the new frontier of resilient leadership.

About the Author | Dr. Lynda Folan
With over 30 years of experience working with organisations as a Leadership and Organisational Development expert, she has an exceptional track record of delivering bespoke organisational interventions that produce results.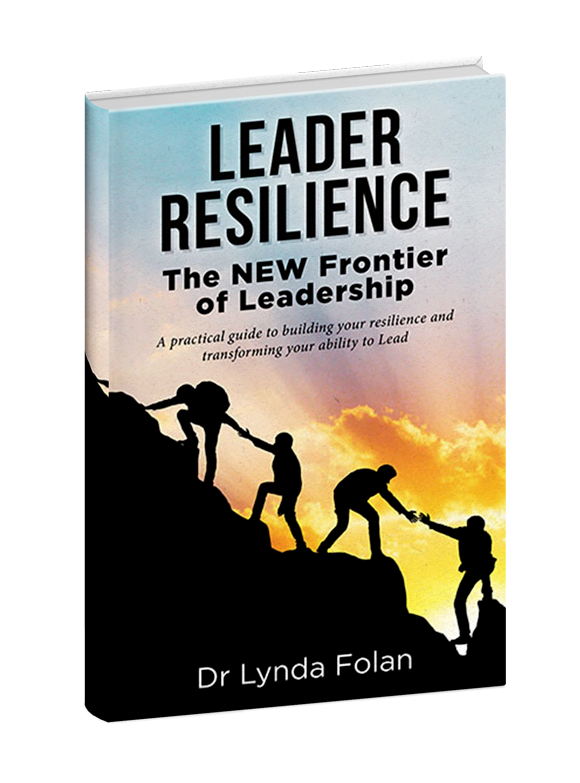 Available in Paperback, Kindle & Audiobook Editions